Recruitment Process Outsourcing (RPO) helps set up of a Fully Staffed Manufacturing Facility in an unknown, unexplored territory.
Thursday, August 30, 2018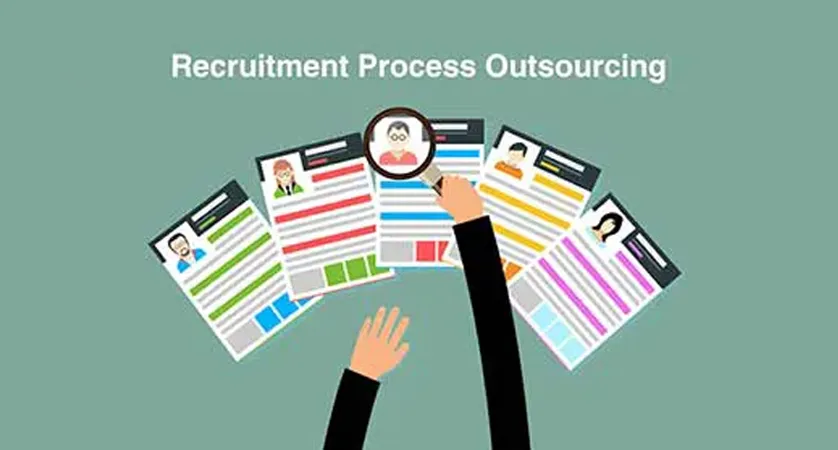 It was a regular Monday for me at work and as the head of the Recruitment Process Outsourcing (RPO) business of ManpowerGroup Services India Private Limited, I was hoping to see lot of unread mails that would have stacked up on my mailbox over the weekend and a big to do list prepared before the close of the week, big enough to make my week productive. After defeating my Monday blues and following my routine, I began to read all the emails at 5:30 a.m.. Amidst all the unread mails my eyes grabbed the attention of one mail which seemed exciting as well as challenging. A global manufacturer of glass and materials for technology applications, planned to set up a state of-the-art manufacturing facility to produce optical fibre cable in India. As the global market leader in optical fibre production, as well as the inventor of the first commercially viable fibre, the client had all the necessary technological knowhow to establish a new facility but he was new to our country. Considering the potential this nation has, we could not be ignored. The client would have possibly sent a Recruitment Process Outsourcing (RPO) request to many players but I wanted to be the first to respond while corporate India is just waking up to another hustly bustly week. I seized the opportunity. Now here was a challenge as well as an opportunity for Experis RPO, a ManpowerGroupServices India Private limited company. The challenge: The challenge was that the ManpowerGroup's existing operations in India lacked the bandwidth to carry out high volume recruitment in a short period of time. The first year needs were projected at 275 placements, including 77 manager-level positions and 198 skilled labor. To meet its launch goals, they needed a recruitment company with a demonstrated track record in India that could provide an end-to-end Recruitment Process Outsourcing (RPO) solution focused equally on managers/officers and direct labor. I was refreshed as soon as read through this entire email. I knew me & my team were equipped to take up the challenge and to demonstrate our expertise and the journey thus began. I sent them an email depicting ManpowerGroup Services India Private limited's expertise in handling Recruitment Process Outsourcing (RPO). Got ready, reached office (after my morning chores, ofcourse), had a call with my team and prepared them for what was to come. We immediately came up with a customized strategy document with a commercial proposal for the client that he could not refuse. It was accepted as it had elements beyond recruitment which I was confident he needed but didn't specify. The client knew that we were capable to deliver what they expected through our various rounds of interactions backed by client testimonials and case studies of our innovative customizations. Experis India developed an end-to-end (Recruitment Process Outsourcing) RPO program that included dedicated talent acquisition teams for both the management (known as indirect labor, or IDL) and direct labor (DL) positions. Given the nature of the management roles and the need to recruit beyond the location of the manufacturing facility, ManpowerGroup's IDL team is based at Gurgaon and near the client's country headquarters near New Delhi. This was managed by a delivery lead and a team of recruiters from ManpowerGroup Solutions. To ensure subject matter expertise and seamless alignment with the client's systems, all team members received a three-day intensive training on the applicant tracking system and project management software, as well as training on the fibre business, manufacturing processes and the traits common to successful candidates in the fibre industry. Out of interest, I attended one session and got to learn a lot of interesting stuff. Following closed knit collaboration with the client to build recruiting strategies and analyse hiring needs, we executed a three-pronged strategy to source quality candidates: 1) Mining the proprietary database, 2) Print advertisements based on an "Employee Value Proposition" brand and 3) On campus program to identify fresh candidates. Once candidates were sourced, a full-service model included all aspects of recruiting, from screening and pre-interview coordination to conducting interviews and post offer on-boarding. While the delivery of the project I was confident that my team has given their 100% to the project and we will have satisfied and a loyal business partner at the end of the project. Well that's what happened. The result and outcome of the project astonished everyone, while that was the expectation I had set with my team. So what was the result? Exeris India, a Manpowergroup India Private Limited company had successfully filled 277 positions, including 88 IDL roles and 189 IDL roles, resulting in a fully-staffed manufacturing plant. Streamlined recruitment processes enabled a time-to-fill average of 52 days for DL and 82 Days for IDL – both considerably lower than the 90-day target. Moreover, we achieved a candidate-to-hire ratio that was 42% better than the target. Whats more? The end-to-end recruitment program significantly reduced DL recruitment cost, plus contained third-party agency costs at 17% of the budget, against a planned 33% of the budget. Costs savings demonstrated during the program amounted to US $75,000. i.e around 52 lacs Indian Rupees. After the project completion we had a small party and celebrated our success. Before I sign off and get back to work, here is what our client had to say about the entire project "Thanks to the entire team for closing out or final big class. I think we will look back on the hiring aspect of the project as a real success story of good strategy and good teamwork in execution." - HR Lead.