Attracting Talent in the New World of Work
Wednesday, September 25, 2020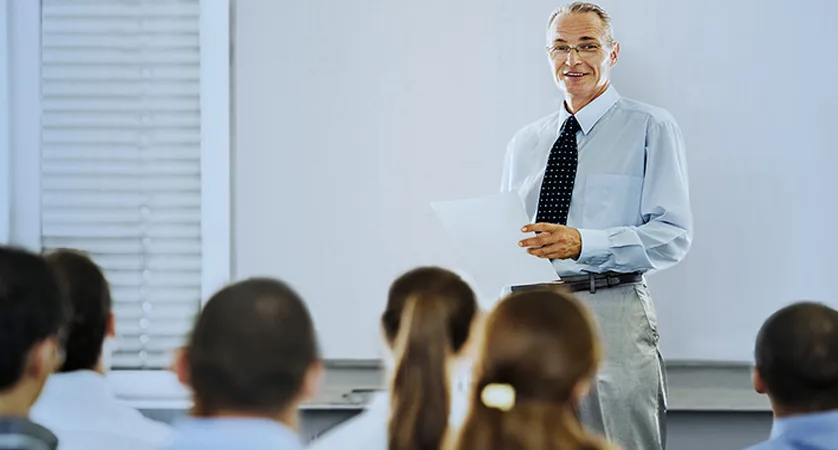 Authored by Pallav Saxena Over the past six months, the COVID-19 pandemic has compelled organizations to reassess their business priorities. Survival strategies have replaced conversations around growth and diversification. When the world is still coming to grips with the impact of the pandemic, it might be contentious to begin discussing talent acquisition. However, given the current situation, business resilience, and continuity in a post-COVID world is quickly emerging as a key priority for leaders across the board. Despite ongoing cutbacks and layoffs, businesses will continue to rely on talent to survive and thrive. As the world returns to work, now is the time to build a talent strategy that helps you do more with less. Developing a successful candidate pipeline for critical roles can take years of work. And a good amount of trial and error. The good news is – we have some time until business gets back to normal. HR and talent acquisition professionals are uniquely positioned to leverage this time to plan and develop the right capabilities to steer the ship forward. Let's look at how you can put the lessons learned over the past few months to achieve recruiting zen with a pipeline of qualified candidates.
What is a Talent Pipeline?
A talent pipeline is a set of stages that a candidate moves through as they progress from a lead to an employee. Once each pipeline stage is completed, candidates advance to the next stage. Like most modern recruitment practices, talent pipelining has been derived from proven sales and marketing strategies. Talent pipelining is proactive recruitment at its best. Building it will help you fill positions faster than Chinese firms can erect skyscrapers. What's more? You don't have to settle. You can choose your pick from a highly qualified group of candidates who're already familiar with your organization. The essence of a successful talent pipeline lies in candidate relationship management because you are no longer looking to fill open roles. But thinking about meeting future talent needs. Organizations of all sizes and industries stands to benefit from building a sustainable talent pipeline. In addition to better candidates, talent pipelining allows you to diversify your talent pool, deliver personalized candidate experiences, and improve your overall employer brand. Organizations have had to make difficult decisions over the past few weeks. Especially in terms of headcount and budgets. As a result, candidate perception of organizations has also taken a beating. While the overall candidate sentiment is likely to be negative at the moment, talent acquisition teams have an opportunity to rewrite the rules of engagement with talent planning.
Step #1: It All Begins With Your Employer Brand
At its core, talent pipelining is about influencing candidate behavior. More than anything else. How do you get talent interested in your organization? What sets your company apart? Why should candidates choose to work with you? The answer is your employer brand. Your reputation as an employer will attract high-quality candidates. Even in a market that's reeling from the effects of a global pandemic and calls for increasing racial diversity. Your brand reflects your organization's core values, culture, and vision. It is set to become even more critical in a post-COVID world. Candidates are now being witness to how organizations reacted to the crisis. It is not what we say, but what we do that defines us. Some of the "best places to work" were also some of the earliest companies to announce furloughs and layoffs when their business was slow. It just goes on to show how awards and titles can mean very little when the rubber hits the road. At a time when candidates can quickly look up information about your organization. From compensation and benefits to the work culture and advancement opportunities. Building a strong employer brand is no longer optional. So, how do you position yourself as an employer of choice in an increasingly competitive talent market? Here are a few simple steps that can help you get started:
1. Career Sites
Most candidates will land on your career site through social media, job boards, or organic search. In a way, your career site is their first impression of your organization. Once they are on your career page, they're looking to learn more about what you have to offer. And what makes you unique. Use your career site to showcase your values, culture, and give them a glimpse of what life in your company looks like. This is where you show candidates instead of telling them the values you cherish as an organization. Ensure that the messaging on your careers site is consistent with that on your social handles, website, Glassdoor pages, and company literature.
2. Glassdoor Page
One of the most popular employer review platforms. Glassdoor is a go-to resource for candidates looking to learn more about an organization. With detailed reviews on everything from the interview experience to salaries and culture, Glassdoor is undoubtedly one of the most potent branding channels available to employers. Setting up a company profile and encouraging employees to post their experiences can help you project an authentic employer brand. While also revealing shortfalls and potential issues across the candidate and employee experience.
3. Social Media
Social media has quickly become the dominant marketing channel. Recruitment is not an exception to it. According to Glassdoor, 79 percent of job applicants use social media in their job search. This is why projecting a positive employer brand on social media is key to attracting the best candidates. Most recruiters typically use social media for posting jobs. However, this doesn't contribute to employer brand building. The best way to use social media for brand building is by promoting authentic conversations about life at your organization. Celebrate employee achievements. Share real-life stories. Post photos and videos to show potential candidates what it is like working with you. Use your social media to not just attract clients but attract your human capital too.
4. Employee Advocacy
Building on your social media strategy, you can also look at employee advocacy as an effective branding tool. Employee advocacy is the word-of-mouth marketing equivalent for recruitment. Identify employees who can act as your brand ambassadors and share the perks of working with your organization to a wide audience. Candidates are three times more likely to trust your employees over recruiters to provide credible information about your work culture.
5. Keep Listening
One of the biggest mistakes an organization can make in branding: not listening to what people are saying. While all of us love glowing reviews and positive testimonials, candidates are bound to have varying opinions about their interviews or their overall experience. Instead of ignoring comments or reviews that are critical of your organization's process, respond to candidates with empathy and grace. This is your opportunity to show candidates that you truly care about their experience, and you would still like them to consider your organization in the future.
Step #2: Identify Critical Skills Gaps and Future Talent Needs
It is well documented how companies like Yahoo, Blackberry, and Kodak failed to keep up with the times. In a world marked by disruption and increasing competition, success is a result of organizational agility. In the people context, agility refers to an organization's ability to align its leaders, workforce, and processes to meet the market's changing demands. Leaders today need to anticipate shifts in the economic landscape and respond by delivering the right skills in the shortest time possible. However, it is tough finding great talent unless you already know them. This means having a pipeline of qualifies candidates ready to fill your organization's skills gaps. But first things first. How do you decide the skills you need in your pipeline? Here's where strategic talent planning comes into play. Strategic talent planning can help you assess the state of your current workforce and anticipate future talent needs.
Here are some questions that can help you get started with talent planning:
What are your short- and long-term business goals?
The first step in talent planning is understanding where your company is headed in the short- and long-term. Once you know where you are headed, you can begin acquiring the skills to help you get there. For instance, if your organization is looking to expand its product portfolio, then you know that you'll have to hire more engineers and product marketers over the next few years. On the other hand, if your company is looking to enter new markets, you'll likely need more salespeople.
What skills do you currently have?
Before you begin hiring new talent, take stock of the people and skills you already have in your organization. You can perform a skills gap analysis to get an overview of your entire organization and plan your pipelining strategy. Get all stakeholders on board. Including the C-suite, line managers, hiring managers, and employees. Determine what skills are missing at the team and individual levels. Line managers can fill you in on the current skills gaps in their teams. You can also conduct organization-wide skills assessments, surveys, and interviews with employees to uncover skills gaps. If you have a workforce analytics solution, you can use it to get a consolidated view of your organization's current skill sets and employee performance levels. Additionally, you'll also be able to analyze your turnover rates, new hires, and internal movement to optimize your talent pipeline. Once you've analyzed your current skills and underlying gaps in your organization, you can move to the next stage. Identifying future talent needs.
What skills will you need in the future?
We have heard that Industry 4.0 and Digital 2.0 will bring massive changes across businesses. This means you will need to hire not only your current skills gaps but also your future work. Regardless of the industry you operate, you will need advanced analytical skills across critical business functions. Such as marketing, finance, human resources, and operations. As artificial intelligence and machine learning become key drivers of the new world of work, your organization will need IT talent and processes to thrive in such an environment. To identify skills you will need in the future, begin by tracking your industry trends and collecting feedback from functional heads. As a result of increasing automation, some jobs may become redundant in the future. In such scenarios, consulting with your learning and development (L&D) team on reskilling or upskilling initiatives is a good idea to broaden your talent pool. By this time, you would already have a list of skills ready to identify talent- both current and future skills. Next, you need to source candidates to fill your pipeline. Approach internal as well as external talent. The current economic conditions are perfect for recruiters to begin experimenting with sourcing. Like businesses, recruiters will also need to do more with less. Shrinking budgets mean that TA teams can no longer rely only on external talent to fill skills gaps. Identifying and training existing employees to take over managerial roles is much cheaper. According to the Saratoga Institute, the cost of internal hiring is 7 times lower than external recruitment. What's more? Your existing employees become productive far more quickly than new employees. They are already familiar with the organization. Managers also have a fair idea of their unique strengths. As a recruiter, you cannot afford to ignore internal talent when designing your sourcing strategy.