Unlocking Career Opportunities: Why Job Consultancies Are Vital in Your Job Search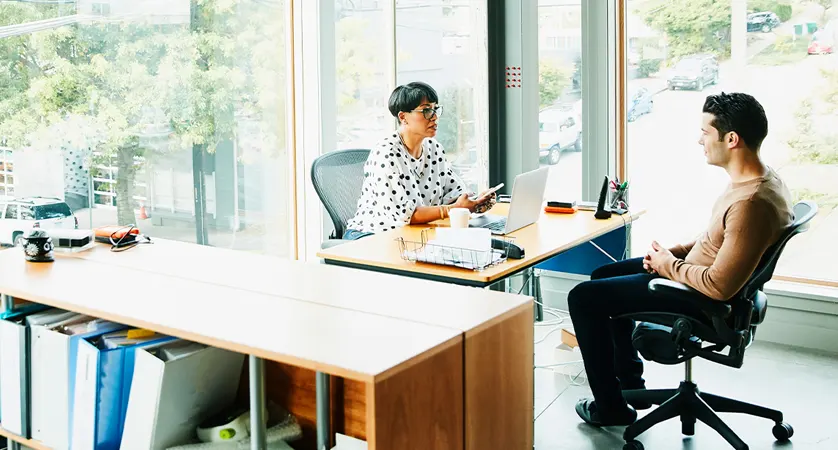 The renowned author Richard Nelson Bolles quoted, "The difference between a job and a career is the difference between forty and sixty hours a week," This suggests that a job is a means of earning a paycheck. A career is more than just a job; it involves passion, growth, and commitment, which requires more time and dedication.

Hiring consultants or Job consultancy can help individuals find opportunities that align with their career goals.
The Role of Job Consultancies & Benefits of Using Job Consultancies
Job consultancy serves as an intermediary between job seekers and employers. They provide numerous benefits to both parties. For job seekers, these agencies offer access to a broader range of job opportunities, including positions that may not be advertised elsewhere. They also provide valuable career guidance, resume optimization, and interview coaching, enhancing a candidate's chances of success. Employers benefit from job consultancies by gaining access to a pre-screened pool of potential candidates, saving time and resources in the recruitment process. Job consultancies streamline job searches, improve job matching, and facilitate efficient hiring processes for all parties involved.
Real-Life Success Stories
Oprah Winfrey: Before becoming a media mogul, Oprah worked with a consultancy for job placement. The consultancy helped her secure her first job as a radio host, setting her on the path to becoming one of the most influential television personalities in history.
Steve Jobs and Apple Inc.: Apple, one of the world's most innovative technology companies, utilized executive search hiring consultants to hire top talent, including senior executives like Tim Cook and Angela Ahrendts. These professionals played instrumental roles in Apple's success.
SpaceX: SpaceX, Elon Musk's aerospace company, often relies on job consultancies to identify and hire skilled engineers and aerospace professionals.
LinkedIn: LinkedIn employed consultancies to fill various positions, particularly in its early stages of growth.
These examples demonstrate that job consultancies are valuable for both individuals and companies. They play a key role in helping organizations find the right talent to drive their success and innovation.
Industry Insights
Technology companies rely on job consultancy for niche technical roles to ensure innovation. Finance consultancies secure financial experts, contributing to industry stability. Healthcare consultancies locate specialized medical professionals to enhance patient care. Aerospace consultancies find experts with security clearances to aid national security. Startups benefit from consultancies for rapid growth and fundraising. Retail consultancies identify leaders in e-commerce and marketing to adapt to market trends. In the nonprofit sector, consultancies seek passionate leaders for effective social impact. These insights emphasize consultancies' industry-adaptive role.
How to Choose the Right Job Consultancy
Assess the consultancy's specialization and expertise in your industry or field.
Look for a track record of successful placements and client satisfaction.
Verify the consultancy's reputation and credibility through online reviews and referrals.
Evaluate their transparency regarding fees and terms.
Ensure they offer personalized services, including resume guidance and interview coaching.
Consultancy should maintain clear and consistent communication throughout the process.
Consider the consultancy's geographical reach and network to access a wide pool of opportunities or candidates.
Job Consultancies in the Digital Age
The digital world has transformed job consultancies. They now leverage online platforms, AI algorithms, and virtual communication tools to connect job seekers and employers globally as well as conduct the screening process. It offers faster recruitment, wider access to candidates and jobs, and enhanced transparency. They use data-driven insights for personalized coaching and career advice. The digital age has made job consultancy more efficient, accessible, and adaptable to the evolving needs of both candidates and companies.
Addressing Common Concerns
Transparency: Ensure the consultancy provides a clear indication of expectations, deliverables, payment terms and other terms and conditions.
Cost-Effective Alternatives: Consider whether the consultancy's services justify the cost, especially if you have a strong network or are in a high-demand field.
Reach: Check if consultancies is well connected in the domain of your interest.
Return on Investment (ROI): Consider factors like salary increase, career progression, and job satisfaction resulting from their assistance. The cost will be justified if the consultancy can improve your job prospects.
Guarantees: Some consultancies offer job guarantees within a specified timeframe. Check their conditions if the same is not met.
Cost Considerations: Understand the fees and their alignment with your budget. It helps you assess the consultancy's value proposition.
Conclusion
Global recruitment experts ManpowerGroup helps to streamline the search process and facilitates career growth with their recruitment process outsourcing and executive search services. However, ManpowerGroup does not charge candidates for providing placement services. To learn more about their services, contact them here.