Comprehensive Guide to Job Placement Services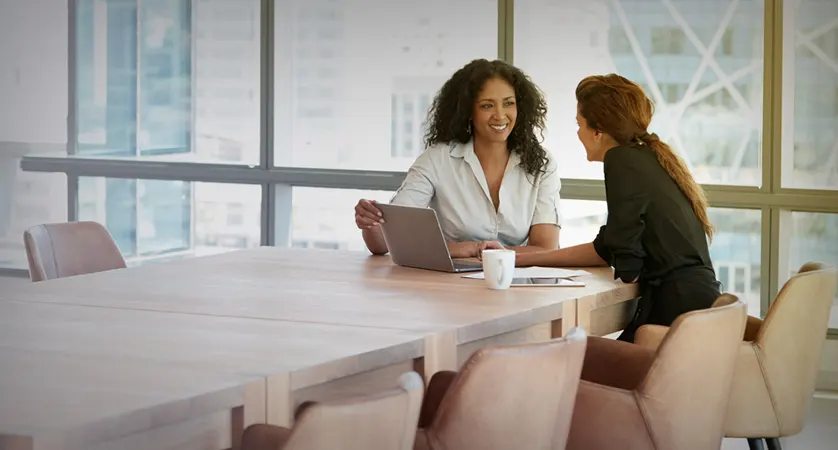 Do you often feel getting suitable employment that matches your career aspirations is a labyrinthine journey?

This is where job placement services prove to be a vital catalyst between the candidate's profile and organization's requirement. This comprehensive guide to job placement services aims to delve into the benefits, strategies, and tips to maximize your chances of securing your dream job.
Types of Job Placement Services
Staffing agencies specialize in temporary or contract-based placements. It is ideal for individuals seeking short-term work or trying to gain experience.
Placement companies focus on finding permanent positions for job seekers. They work with employers to match candidates with open positions that align with their skills, qualifications, and career goals.
Executive search firms focus on senior management positions and cater to highly experienced professionals.
Industry-Specific Placement Services specialize in specific industries, such as healthcare, technology, finance, and more. These agencies provide job opportunities to candidates of a specific experience or skill sets or both. They have a deep understanding of industry trends and requirements of the sector that they cater to.
Let's see how a job placement services with an example
Pam seeks a marketing profile job. She hires the services of a job placement agency after months of unsuccessful job hunting. The agency reviews her skills and aspirations. It matches her with a marketing assistant position in a thriving startup. The agency helps her to fine-tune her resume, gives her relevant information about the company, job profile and interviewer and provides effective interview techniques.

Pam aces her interview as the startup is impressed with her preparedness. The job placement agency facilitates the job offer and even negotiates a higher starting salary on Pam's behalf.

Thus, job placement services streamline the job search process, and empowers job seekers to succeed.

The advantages of leveraging job placement services are manifold. Job seekers save time as industry experts identify and present tailored job opportunities. At times few positions are not advertised publicly. Placement services grant access to these hidden opportunities. They also help professionals to refine resumes, enhance interview skills, and offer personalized advice.

The decision to select the right job placement service is pivotal as it can significantly impact your career journey. Here's how you can navigate this choice effectively:
Do your research well. You should check the different services they offer, assess their specialization, reputation and review their success rate.
Always choose a service that aligns with your career goals, industry, and job preferences.
A job placement agency that offers personalized guidance and tailors its strategies to your unique profile would be the best option.
Ensure clear and open communication with the service to gauge their responsiveness and willingness to understand your needs.
Once you have selected the job placement agency ensure to maximize your experience with these strategies
Be proactive and share your preferences, updates, and any changes in your career aspirations.
Regularly provide feedback to the service regarding the opportunities they present and the assistance they provide.
Leverage the service's expertise to learn about industry trends, interview techniques, and negotiation strategies.
Utilize the service's network to expand your connections within your desired industry.
Challenges and Precautions
You could face challenges while deciding upon the right agency, like lack of transparency particularly regarding the costs involved, mismatched expectations, lack of expertise in your specific field, or limitation in offering job variety.

You can take due precaution pertaining to these challenges. Do your research extensively about the agency and get clarification regarding terms and fees and check for fine prints and asterisk (*). Visit their office and inquire about their process and success rates. Get the terms and costs in writing to avoid any future hassles. If the agency is unresponsive or evasive with their answers, drop them immediately.
Few noticeable recent trends in Job Placement Services
Job placement services have adapted to facilitate placements for remote positions, expanding the geographic scope of opportunities.
Job placement agencies are leveraging data analytics to better understand market trends, job seeker behaviour, and employer preferences to enhance their matchmaking capabilities.
Agencies offer training and development programs to help job seekers upskill or acquire new skills to meet the changing industry demands.
There's a growing emphasis on promoting diversity and inclusion in placements to ensure that underrepresented groups have access to equal opportunities.
Agencies are investing in technology to improve the candidate experience, including user-friendly platforms, personalized job recommendations, and AI-driven assistance.
Conclusion
The selection of a placement agency may seem like a daunting task. The right agency with their expertise and dedication will help you to reshape and boost your career. While ManpowerGroup does not provide placement services to candidates on a chargeable basis, ManpowerGroup believes in connecting the potential of human to power the business. You can check the job opportunities listed on the ManpowerGroup website.