Why Personal Branding Is So Important (And How to Do It)?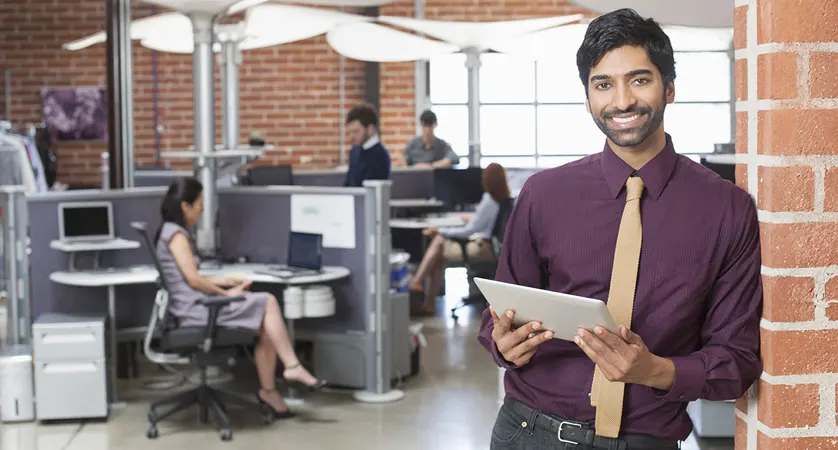 In today's competitive and crowded job market, having a strong personal brand is more important than ever. Personal branding is the process of creating and promoting an individual's unique identity and reputation, in order to differentiate yourself from other professionals and establish yourself as an expert in your field.

It can be beneficial in many ways, such as helping you stand out from the crowd, letting people know that you are a subject matter expert, depicting your thought process and affiliation to certain themes and topics of general interest and creating a follower base of like-minded people.

Do you want to stand out from the crowd, receive more opportunities, and be trusted by your audience? If so, personal branding is a must! In this blog post, we'll explore why personal branding is so important and how you can develop your own personal brand.
Introduction: What is personal branding?
Personal branding is the practice of actively cultivating a positive public image and reputation of yourself. It's a way of demonstrating to potential employers, clients, customers and professional acquaintances of the kind of personality you are, your expertise and strengths.

At its core, personal branding is about expressing your unique identity, values, and skillset in an authentic and compelling way. By creating a strong personal brand, you build a circle of like-minded people and indulge in conversations thereby building a network of people who can recommend you and help you in your professional life. The benefits of having a strong personal brand are numerous. It can help you stand out from the crowd and make it easier for people to remember you. When done well, personal branding can lead to more opportunities, both professionally and personally. Plus, it can help you create a trusting relationship with your audience, as they will get to know the real you and understand what makes you unique.
The importance of personal branding
Personal branding is an incredibly important part of your career and business success. The network helps in selling your product and services easily and seek help for services that you need to run your business smoothly. It helps when you need advice or suggestions or reviews. It also helps to conduct a quick opinion poll when you want to launch a new book or product or service. With the rise of social media and technology, personal branding has become easy, convenient and swift.

Personal branding helps you build trust and influence. Before engaging with a stranger for business or employment, Organizations conduct extensive study on the person and company which is when personal branding becomes an important aspect.
The benefits of personal branding
One of the biggest benefits of personal branding is the credibility you build for yourself. By creating your own unique identity, you can make yourself more noticeable and more notable. You can also differentiate yourself from other professionals in your field, giving potential employers or customers a reason to choose you over others.

Another benefit of personal branding is that it leads to more opportunities. Having an effective personal brand can make you more attractive to potential employers or clients. Additionally, when your personal brand stands out, it can attract attention from the media and other influencers which can be invaluable for career growth and business success.

When you establish a strong personal brand, people will trust you more. People are drawn to individuals who are seen as authoritative in their field, so having a good personal brand can help you earn respect and trust from your audience.

Finally, it's important to remember that people will always screen you online. We live in an era where information is widely available and almost everyone can be found. So it's important to ensure that your online presence is reflective of your personal brand and that it portrays you in a positive light.

Overall, personal branding can be a powerful tool for career success and business growth. Now that we've established what personal branding is and why it's so important, let's dive into how you can create a successful personal brand for yourself.
Tips for creating a strong personal brand
First, you need to define who you are and what you stand for. Think about what sets you apart from other professionals in your field and use that as the foundation for your brand. Once you know what makes you unique, make sure you're consistently communicating that message through your online platforms.

Second, don't forget to take advantage of social media. Social media is one of the best tools for building a personal brand. Create a presence on the platforms where your target audience hangs out and comment or opine on ongoing topics that will boost your personal brand.

Third, create content that reflects your brand. Writing blog posts or creating videos can be a great way to share your knowledge and show off your unique perspective. Your content should always be engaging, informative, and sometimes humorous.

Finally, don't be afraid to network. Take every opportunity to connect with people in your industry and establish relationships with potential customers or partners. Networking can open up many doors for you and help build trust in your personal brand.

Creating a strong personal brand takes time and dedication. If you follow these tips and stay consistent with your messaging, you will be well on your way to developing a successful personal brand.
Conclusion:
Personal branding is a powerful tool for any individual looking to make a mark in their chosen field. Having a well-defined personal brand can help you stand out from the crowd, open doors to new opportunities, and increase the trust of your audience thereby making you a strong influencer. Creating a strong personal brand also means being aware of how you're perceived online, so that you can make sure you're always presenting yourself in the best possible light.

In summary, below tips can help you build a better brand for yourself:

• Define your niche: Start by focusing on a specific topic or area in which you want to specialize. This will help you create a unique message that resonates with your audience and makes you stand out from the competition.

• Establish yourself as an expert: Showcase your expertise by writing blog posts, giving talks, or participating in panels. This will help position yourself as a leader in your field.

• Network: Connecting with people in your industry is a great way to build relationships and gain recognition. You can attend events, join online communities, and reach out to people on social media.

• Stay consistent: Consistency is the key when it comes to personal branding. Keep updating your profile, stay active on social media, and post regularly about topics related to your niche.

Creating a successful personal brand takes time, but it's worth it. By following these steps, you'll be well on your way to building an identity that sets you apart from the rest.