The Rise of Recruitment Process Outsourcing: A Comprehensive Guide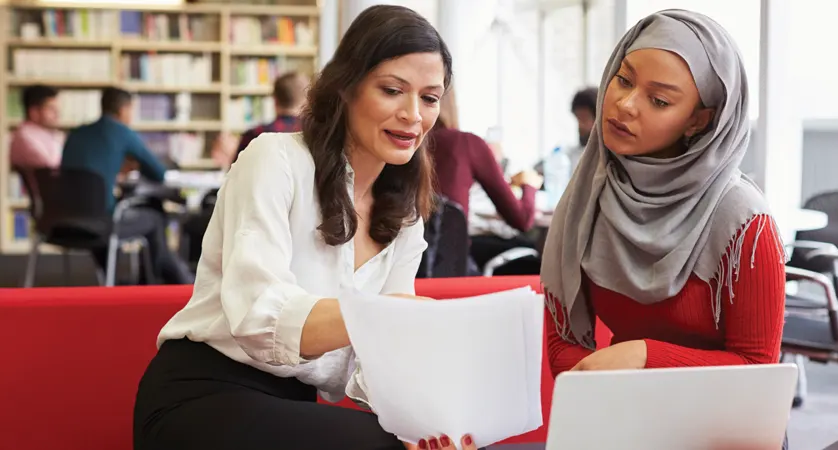 Recruitment or Hiring is a challenge faced by many companies in today's competitive job market. One needs to consider factors like the evolving skill requirements, lengthy recruitment processes, and the need to find candidates who align with the company's culture and values. Administrative burdens, compliance issues, and talent shortages further add to the woes. Recruitment Process Outsourcing (RPO) plays an important role in this context.
Understanding Recruitment Process Outsourcing (RPO)
The RPO process can ease the complexities and challenges associated with hiring. In this process, organizations collaborate with external service providers to oversee various elements of their recruitment. It helps companies efficiently source, screen, and hire candidates. It also helps in the employer branding activity to a great extent.
Advantages of RPO
There are several benefits of RPO process, but the most influential factors include:
It reduces the hiring burden, freeing up internal resources for strategic tasks. For instance, the Company can slash administrative overheads and streamline hiring by outsourcing to an RPO provider.
RPO can attract top-tier talent. It ensures the company's workforce is aligned with organizational culture and goals.
RPO has a reach that is far and wide covering the entire spectrum of talent availability.
Companies can achieve cost-efficiency by eliminating fixed recruitment costs and paying only for services rendered.
RPO offers cost predictability that allows organizations to budget more effectively.
It enhances employer branding by providing a positive candidate experience.
It can provide valuable insights through data analytics, enabling data-driven decision-making for continuous process improvement.
It offers scalability with agility and nimble-footedness.
When to Consider RPO
Do you need rapid hiring or struggle with high turnover?
Is your HR team overwhelmed with administrative and recruitment tasks?
Is attracting the right talent a challenge
Are you looking at exponential growth in the short term?
Are you seeking talent who is not active in the job market?
Are you looking to curtail cost and overheads expenses?
If the answer to any or all of these is a "YES", then it is time for you to consider RPO.

Recent data from the National Association of Professional Employer Organizations reveals that 72% of businesses encounter difficulties in securing qualified talent. Another study conducted by Deloitte showcases that organizations that have adopted RPO solutions managed to reduce their time-to-fill job vacancies by a remarkable 40%. This highlights the potential of RPO to expedite hiring and maintain hiring quality.
The RPO Process & Key Players in RPO
The RPO process involves several stages. The client organization defines its hiring needs and objectives. The RPO provider, an external agency, collaborates to design a tailored recruitment strategy. This includes sourcing candidates, screening, interviewing, extending job offers and on-boarding and may even go the extent of Induction. RPO uses advanced technology as enablers to offer the above solution. The HR team ensures that the RPO strategy aligns with the company's culture, values, and long-term goals. More often than not, hiring managers, department heads, and executives who have a vested interest in the recruitment outcomes are also included in this process.

These key players work collaboratively to ensure the company's talent acquisition goals.
Implementing RPO Successfully
To successfully implement RPO, companies need to:
Define recruitment objectives and clearly chart out short term, mid-term and long term plan for talent requirement.
Pen down how would they like to position themselves?
Clearly articulate what problem are they trying to resolve.
Define the outcome they seek and the period within which they seek the outcome.
Monitor and assess key performance indicators to ensure the RPO process meets your goals.
Case Studies
Numerous business publications and reports have documented the success stories of companies like IBM, SITEL, Siemens, and others that have adopted RPO processes. It has resulted in substantial cost reductions and improvement in the overall recruitment process.
Future Trends in RPO
As the search for talent intensifies and the work place dynamically changes as it continues to do now, RPO will continue to evolve to meet the changing needs of organizations with the following trends:
Increased use of AI and automation to source and assess candidate.
Emphasis on employer branding strategies to attract top talent.
Growth of specialized RPO providers catering to specific industries.
Conclusion
Cost efficiency, access to expertise, scalability, and technological integration are the key factors that lead to the Rise of Recruitment Process Outsourcing. For more insights on ManpowerGroup's RPO services, click here.