DE&I: Trend or the Future of Work?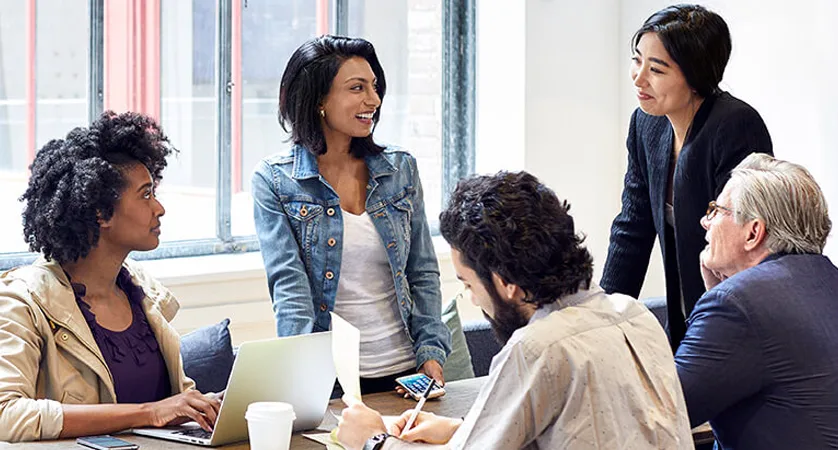 Diversity, Equity, and Inclusion (DEI) is more than a buzzword for us, it is a part of our company's strategic outlook. It has come to the forefront of executive conversations for many organisations today. Is DEI just a business expectation, or is it concrete sustainable business strategy? Before we dive deep into it, let us segment what each of those terms mean. • Diversity means having a diverse workforce.
• Equity means hiring and treating employees fairly
• Inclusion is the result of how those diverse groups form an integral part of decision making process. In this blog we will explore why having a robust and data-driven DEI strategy will help organisations in different verticals.
1. Retaining Talent
Organisations that invest in DEI will see better retention rates. When companies invest in making their organization a comfortable environment to work in, employees feel happy and supported. This results in them staying longer with the organization, which is a huge cost saving factor, given how much time, energy, and money hiring a new employee takes. Retention is a critical competitive edge for organisations. In the ManpowerGroup Talent Shortage Survey, statistics reveled that almost 50% of employers reported difficulty in filling roles in operations and logistics, while 23% reported the same for manufacturing and production roles. While DEI helps retain current top talent, it also helps attract new higher quality talent who are looking for a company that cares about them and invests in them. This would result into a stronger workforce which would lead to better business outcomes. The hunt for top talent has become even more difficult with more companies offering hybrid and remote work opportunities – if organisations want to attract the best, they need to step up.
2. Reducing Risk
Organisations that invest in DE&I end up benefitting from a reduction in certain risks. When companies take proactive steps to evaluate and act upon policies surrounding risk and DE&I, they protect themselves and reduce the risk of litigation. A data-driven approach could allow companies to review their own vulnerabilities and challenges, and proactively move towards creating environments free from discrimination and bias.
3. Diversity and Creativity
With Diversity comes creativity. Organisations that have employees from different backgrounds and experiences add more creativity to the workplace. This leads to creative problem solving however, it needs to be more than that. Employees need to feel like they can speak their mind and feel like their suggestions will be respected. We also decode 7 common myths about diversity, equity and inclusion in the workplace.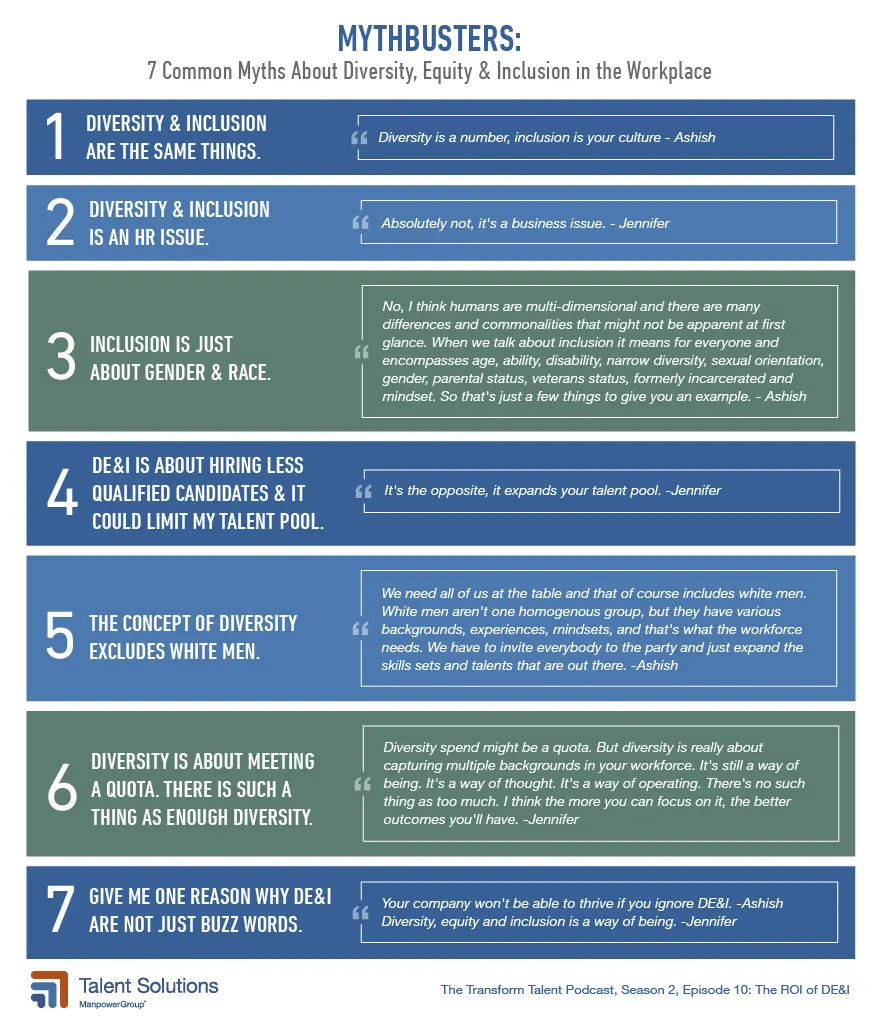 Diversity, Equity, and Inclusion is an important strategy to have as a sustainable business goal. In order to be a successful company, it is important to have a workforce that reflects your customer base. By employing a diverse workforce, you can better serve all of your customers, and in turn will ensure that your business will thrive.