More employers than ever are struggling to fill open jobs — 63% in India say they can't find the skills they need, up from 56% in 2018.



2018 Talent Shortage Survey data was collected in Q4 2017
Sales & Marketing followed by IT and Engineering are the hardest roles to fill.



SALES & MARKETING
(sales representatives /
managers/graphic designers)

IT
(cybersecurity experts,
network administrators,
technical support)

ENGINEERING
(chemical, electrical,
civil, mechanical )

ACCOUNTING & FINANCE
(Certified acoocuntants,
auditors, financial analysts)

HEALTHCARE
(doctors, nurses &
other non-nursing
health professionals)

TEACHERS

SALES & MARKETING
(sales representatives /
managers
/graphic designers)

MANAGEMENT /
EXECUTIVE
(department leaders,
function heads)
PROFESSIONALS
(non-IT project
managers, researchers,
lawyers, procurement)

HOSPITALITY
Small companies (10-49 employees) have the most difficulty filling roles; followed by large (250+ employees), and medium (50-249 employees) company.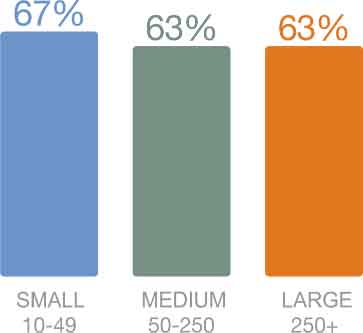 Get it right the first time. What attracts workers to an organization can also be what engages and makes them stay. When competition for talent and skills is so acute, getting it right up front brings return on investment for the long term. Globally, these are the top five needs and desires that are non-negotiables for all workers.
No spoiler alert necessary: Pay always matters – but how it's delivered matters more
Pay is the top attraction and retention factor for all workers under 65 years old, regardless of gender.
Upskilling is a huge priority for today's workforce -
With the increase of automation and digitization, workers want to continuously upskill themselves to remain relevant and want their employers to do it.
Flexibility and control over calendar is a must and contributes to worker wellbeing
Flexibility ranks among the top 3 priorities for workers of all ages, genders and geographies. It's the 3rd most important factor.
Growth in Career is important
People want further car People want further careers. Career growth ranks among the top 5 priorities for workers of all ages and genders. Challenging work and working with a good boss are among the top 5.
Brand is a must. Workers want to take pride in who they work for
Brand and reputation rank among top 10 attraction factors for all workers.