Why Should We Hire You? Answering the Most Important Interview Question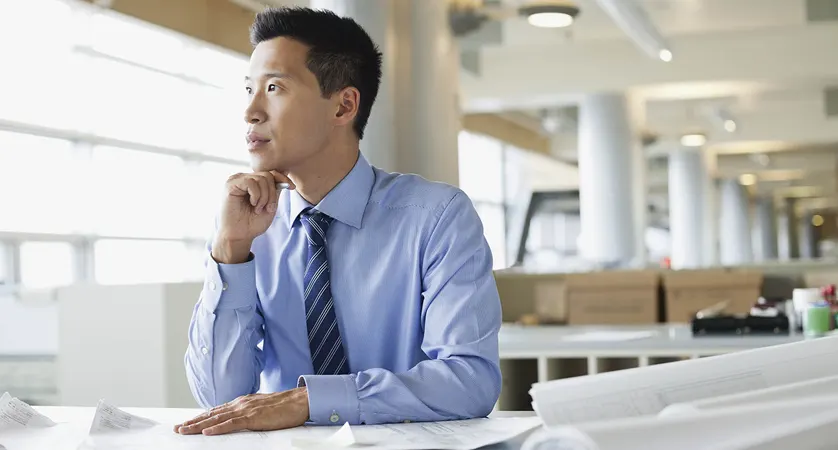 Before you finish your interview, you'll be asked a question that will make or break your chances of being hired. It's the most important question of the interview and it's also one of the easiest to mess up: Why should we hire you? If you stammer and stutter while answering this question, they'll assume that you don't have any confidence in your abilities and that you lack passion for the position — two qualities that are vital in any job.

When the human resources manager asks you the dreaded, Why should we hire you? question, your response has to be more than just asserting that you're the best person for the job. If it's true that they should hire you, you need to give them specific, tangible reasons as to why they should do so. We'll help you formulate answers to this all-important interview question!
The Importance of Preparation
It's always best to be prepared for your interview, and one of the most important things is to know what you are going to say when they ask you why should we hire you? It's a tough question. But the more you think about why they would want to hire you, and how your skills will benefit them, the easier it'll be. Here are some questions that might help get you thinking:

- What problems are being faced by the company that I can solve?
- What would they be interested in implementing in terms of best practices that I can initiate for them?
- What does this position demand?

The point of these questions is to think about what sets you apart as an individual; not just focusing on what skills or experience set you apart.
What They are Really Asking
What they really want to know is whether you have studied the profile and job requirements correctly. They are keen on evaluating the depth of your knowledge related to the job. This will be your opportunity to sell yourself. They want to hear about your strengths and how would you apply it in the job. The best way to answer this question is by preparing beforehand with a list of accomplishments and traits that set you apart from other candidates. If you have any past references related to internship, it's a good idea to mention them during the interview as well!
How to Answer
Be crisp. Read the Job description thoroughly and understand the requirement. Based on the requirement, depict your strengths and how you will utilize these strengths for the benefit of the company – one that will make you successful in the job and deliver on their expectations. Being a fresher, you are not expected to have experience. But all employers love sharpness and thinking on the feet.
Examples of Good Answers
I have demonstrated my abilities to get results, both in school and college. I know what it means to take initiative and run with a project. I am able to work independently, as well as within a team. I am aware of how important it is for businesses like yours to find someone who will be an asset rather than just another cog in the wheel. In short, you should hire me because I can bring something new and different to your company while upholding your core values at the same time.
Bad Answers to Avoid
I'm a hard worker.
I'm punctual.
I have a lot of experience in this industry.
I always follow directions.
My work is really good, and I know how to do it quickly.
I am very intelligent, and can learn new tasks easily.
I am confident that I will be able to take on the workload at your company without any problem.
My work is very good, so you won't need to worry about quality.
I can learn new tasks easily.
I will be very smart for your company.
I am confident about my abilities.
My intelligence makes me perfect for this job.
My confidence will make me a great asset.
Conclusion
Finding a job can be difficult and stressful, especially when it seems like every other candidate is a better fit than you are—maybe they have more relevant experience or they speak the language of the hiring manager, or they simply seem more confident in their ability to do the job well. When you're asked Why should we hire you? in an interview, your answer should demonstrate that you know why you're qualified and that you have the skills and knowledge necessary to do the job well, even if everyone else interviewing does as well.