Innovation is everyone's business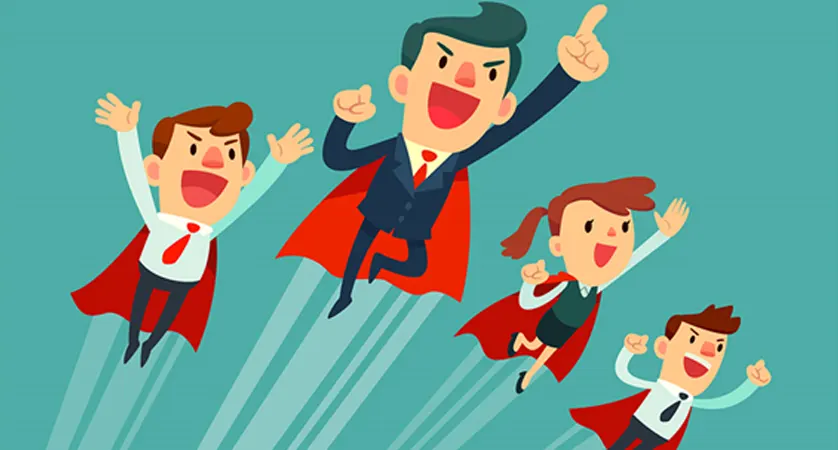 Offering employees the tools and motivation to create ideas is the key to an innovative organisation.

Integration and reframing are about shifting mindsets and executing innovations across an organisation

The producer of a fabric used to strengthen car tyres may not seem to be an inspiring source of innovation at face value. However, in just a couple of years, Kordsa (the company we are referring to), a Turkish company, transformed itself from a price-driven commodity manufacturer into an innovative solutions provider to clients across multiple industries. While this can be attributed to many aspects, the process of change actually began with senior executives permitting everyone in the organisation to innovate.

Undoubtedly, most organisations acknowledge the importance of encouraging innovation. Innovative ideas has the potential to streamline production processes, help save money and open up potential new markets. Yet despite the gripping evidence, organizations are not always clear how to go about integrating innovative practices and thinking across an organisation.
A Blueprint for Innovation
There are three key elements to build an Innovation Engine for any organisation: Creation, Integration and Reframing.

Integration and reframing are about altering the way employees think and implementing innovations across the organisation. Creation is focused on the very act of generating an idea that is needed for innovation to take place with emphasis on making sure that those ideas are created throughout the organisation, specifically by frontline workers.

As we see in the example above, people need to be able, capable and motivated to create ideas for this to work. Put it in another way, they need to be allowed to innovate; given time, training and resources and top it up with motivation without fear of failure.
Democratisation of Idea Creation
Cenk Alper was in-charge of bringing a culture of innovation to Kordsa. He first did a company-wide survey to identify innovations already taking place within the firm. He then ensured that these innovations were recognised and rewarded. He also invested in an internal technology centre to upgrade the organisation's R&D operation. At the same time, he made sure all departments in the organization were working on at least one innovation project. This step led to the concept of creativity getting ingrained across the organisation.

However, the major step to familiarize innovation as per Alper, was the unveiling of Total Productive Maintenance (TPM). This was a unique training programme implemented for all employees - frontline workers as well as senior executives globally.

The results were remarkable and across-the-board, going far beyond the development of more innovative products. Simply things like drastic reduction in the time needed to replace an oil filter on the assembly line was an outcome of the Innovation process. The rub off of TPM led to the creation of a buddy system that reduced pressure on the HR department and forged better ties between employees.
Closing the Gap to Clients
To further help with the idea creation process, Kordsa also reduced the distance between potential innovators and customers which is a key step to develop an innovation engine in any organisation.

A state-of-the-art experimental laboratory opened its doors welcoming customers to bring their ideas and challenges to Kordsa's scientists. In the meantime, cross-functional teams spent time camping in the customers' plants to better understand their unmet needs and challenges and the outcome was the launch of a new product that addressed many customer complaints in one go.

These new products not only helped the organisation get recognition as an innovator within the tyre manufacturing industry, but also opened up completely new markets where they could licence their innovative composite materials.
Motivating Creativity
The most important piece of the jigsaw puzzle was motivating employees to create the ideas. One way this was achieved was through the thoughtful design of a stage-gate process for the innovation ideas. For an idea to go to the next stage of development, it had to pass through a set of criteria validated by a leadership committee.

However, the process incorporated 'positive discrimination' to protect innovators from the stigma of failure, and to evade prematurely killing the idea's potential. This excluded the ideas from the normal commercial pressures and profitability for the first five years. This tweak gave the teams more time to eradicate any teething troubles or flaws.

Kordsa is an excellent example of the innumerable possibilities when a whole organisation commits to the idea of creation. Their innovations have repositioned the organisation as an award winning technology innovator.

Surely, the clearest sign to all his employees that they have his full approval to embrace innovation.

This article is part of a series that take specific case studies from the book Built to Innovate by Ben M. Bensaou. Ben M. Bensaou, is a Professor of Technology Management and Professor of Asian Business and Comparative Management at INSEAD. He served as Dean of Executive Education from 2018 to 2020.