How to get the best out of employees through 'Leadership & Management' training programs
Wednesday, November 28, 2018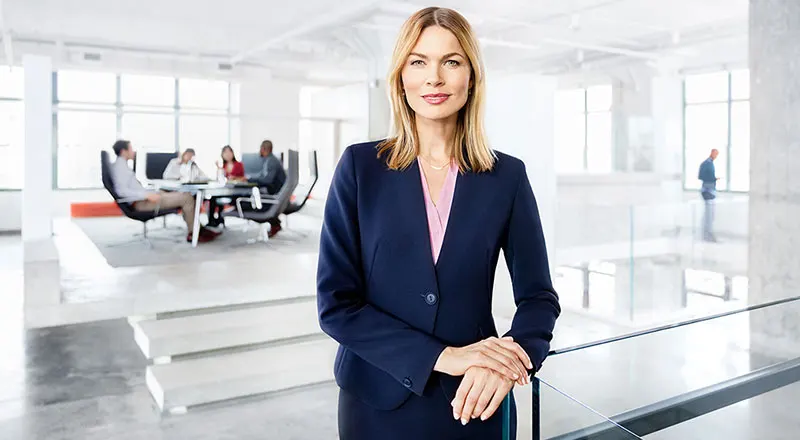 There is a famous saying that one thing that is constant in life is 'Change'. One place where this saying is completely apt is the workplace since the skills that were in demand couple of years back are no longer in demand. This change can be mainly attributed to the 'Knowledge Industry' that has witnessed rapid changes in technology, management & operational methodologies (Agile, Lean, etc.), cultural & mindset changes (that can be attributed to the startup wave). The business scenario has become very dynamic; hence it has become critical that business leaders & managers who are the pillars of the organization should be quick & responsive to change. How does one adapt to changes and what additional role can business leaders play to uplift their organization's brand & morale of the employees? Leaders, especially managers who are responsible for 'business deliverables' have to understand employee's requirements (training, skill development, role change, etc.) and build a bridge between the employee & the human resource management team. Many organizations achieve these results by partnering with specialized Innovative WorkForce Solutions Company like ManpowerGroup since it helps them reduce costs, as well as utilize the deep-rooted management & functional expertise of consultants associated with them. An HR partners' primary business would be IT companies recruitment, but since they work hand-in-hand with their partner organizations (who outsource their HR department); they are aware of the market trends & employee's requirements. In many cases, employees who are doing exceptionally well in their day-to-day activities might be lacking certain technical/managerial/leadership skills that might be a hindrance for them to move up the ladder. This is where HR partners like ManpowerGroup can act as a catalyst and pitch in to meet the employee's demands for 'career & skill development'. They offer specialized Management training programs that play a vital role in honing their skills, making them more productive, efficient and well-rounded leaders. Some of the programs that can be instrumental for employees are
Keeping up-to-date with changes
As per a research, in an organization; only 25% of the employees are more prompt & effective for change. The change would be technological change, role change, process change, etc. Employees do not want to move out of their 'comfort zones' and that mindset makes them less resistant to changes. Based on organization's core business, employee strength & other important factors, the HR Partner comes up with a tailor-made training program to hone employee's skills, build agility, and make an employee aware about their complementary skills. Such programs make them more proactive for change so that they can take up more challenging roles in the organization.
Leadership Development
Any organization would be delighted if they are able to identify leadership traits in their own employees since those employees have already proven their worth & the organization trusts them! Organizations only need to hone their leadership skills, communication skills, negotiation skills (for a business development role) so that they have an effective leadership plan. With such trainings, organizations can build their army of gen-next leaders who are hidden in some cubicles within the organization J
Self-management & Soft Skills
From a managerial standpoint, one of the most difficult things to do is letting an employee go, either due to employee's under-performance or changing business landscape. Managers have to follow a more 'humane approach' and choose the right words in such a difficult scenario. However, a study shows that many managers are effective in getting the best out of their employees but lack the soft skills/communication skills. The primary job of a leader/manager is getting work done from their subordinates and improper email/verbal communication could hamper the motivation of their colleagues. Leadership & soft-skills training is effective in inculcating 'effective communication' trait in managers & their subordinates. It also focuses on 'self-management' so that all the employees are more organized in their workplace. In difficult scenarios, HR partners help the outgoing employee with placement service, skills development, through specialized programs so that their career is not adversely impacted due to changing business needs. To summarize, 'training programs' can be effective to hone employee skills and bringing the best of them!