Creating a Positive Candidate Experience: Key Strategies for Success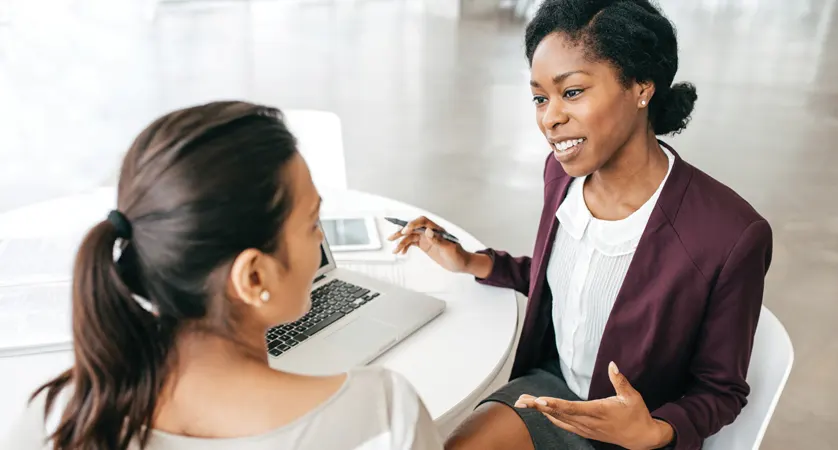 In today's world, companies must provide a positive experience for candidates to attract and retain top talent. It can improve a company's brand reputation, increase candidate engagement, attract higher quality hires, provide a competitive advantage, and promote diversity and inclusion in the workplace. In addition to attracting the best candidates, a positive candidate experience can foster brand loyalty, increase retention rates and improve overall business success.

It plays a key role in shaping a company's employer brand. Candidates who have had a positive experience views the company as a good employer. A Talent Board survey says that "candidates who rated their interaction as positive were 80% more likely to apply to the company again. These candidates are also more likely to become advocates for the company, referring other talented individuals to the company."

"With the right partners, tools, and processes, you can deliver a quality candidate experience." as quoted by Talent Board.

We will look at the key strategies to create a positive candidate experience during the recruitment process.
To create a candidate-centric approach, we need to place the candidate at the center of the hiring process. We need to prioritize their needs, experiences, and expectations.

Develop a Candidate Persona: We need to create a detailed profile of the ideal candidate based on the job requirements and organizational culture. We need to recognize their goals, motivations, and pain points. We can use this persona to tailor a hiring process and communication to resonate with candidates.
Enhance Job Descriptions: We should craft job descriptions that focus on the candidate's perspective. We can highlight the unique aspects of the role, growth opportunities, and the impact they can make within the organization. The use of inclusive language and emphasis on the candidate's potential fit with the company culture can enhance the candidate-centric approach.
Streamline the Application Process
We need to have a simplified application process that is user-friendly and time-efficient.

This can be done by minimizing the fields to be filled in. Auto-fill and resume parsing options can be used. Most of the candidates prefer to use smartphones to apply. Hence we need to ensure the application platform is mobile-friendly for them.
Clear and Transparent Communication
Good communication is the bridge that connects understanding and builds relationships. It is the key to unlocking collaboration, resolving conflicts, and fostering trust. In every aspect of life, from personal connections to professional success, effective communication is essential. The establishment of clear channels of communication is crucial at the beginning. We should respond promptly to candidates' inquiries and keep them informed about the hiring timeline, interview stages, and any changes that occur.

Feedback needs to be given on time, regardless of whether they are selected.
Engaging and Personalized Interactions
Personalized Interactions give the candidate the impression that their time and effort are appreciated and valued. We should use their names in communications, reference specific aspects of their resume, and ask thoughtful questions during interviews. We should demonstrate a genuine interest in their skills, experiences, and career aspirations.

The provision to offer flexibility in interview formats to accommodate candidates' needs is yet another popular strategy. We can also provide options for in-person, video, or phone interviews, taking into account geographic or scheduling constraints.

Candidates may want to assess the cultural fit with an organization. Hence provide them insights into your company culture through your website, social media channels, and during the interview process. We can encourage candidates to ask questions about company values, team dynamics, and work-life balance.
Feedback and Closure
We should provide timely feedback to the candidates. We should give it to help candidates to improve their prospects, even if they are not selected. We should acknowledge their efforts and then give specific examples of the candidate's strengths and weaknesses based on their performance during the interview.

We should focus on their skills, qualifications, and relevant behaviours and not on personal attributes.
We can adopt the sandwich feedback technique for post-interview feedback. It starts with a positive aspect of their interview, then offer constructive criticism on areas where they can improve, and end with a positive comment on skills they can hone further. We should ensure that the feedback relates directly to the requirements of the job and the skills needed to succeed in the role. Offer practical resources to help candidate enhance their skills.

In case the candidate didn't clear the interview, we should end on a positive note by encouraging them to apply for future positions. We should maintain a professional and neutral tone and communicate with respect and empathy.

Constructive feedback demonstrates our commitment to ensure candidate's development and leaves a positive impression, even if they don't clear the interview.
Continuous Improvement and Evaluation
We should ensure the onboarding process is smooth and welcoming. We need to provide clear information about the role, organizational structure, and any pre-boarding tasks.

To create a positive candidate experience during the hiring process, we should continuously improve and evaluate the candidate experience through the following strategies:
Regularly solicit feedback from candidates about their hiring experience.
Use their input to identify areas for improvement and make necessary adjustments to enhance the candidate experience in the future.
Track candidate's experience metrics, such as application completion rates, time-to-hire, and candidate satisfaction surveys.
Analyze the data to identify bottlenecks or areas that need improvement and take proactive steps to address them.
Conclusion
Candidate-centric hiring practices will attract top talent. By investing in the candidate's journey and treating them as valued stakeholders, we can build a strong employer brand, boost employee morale and ultimately drive their success in the long run.

Recruitment can be a tedious process. At ManpowerGroup, we offer comprehensive and flexible RPO services that cover recruitment and end-to-end HR Process Management. Connect with us to know more.