Creating a launch pad with the right people, 100% compliance, and a seamless sales channel for a global homoeopathy company to launch its new product smoothly in India.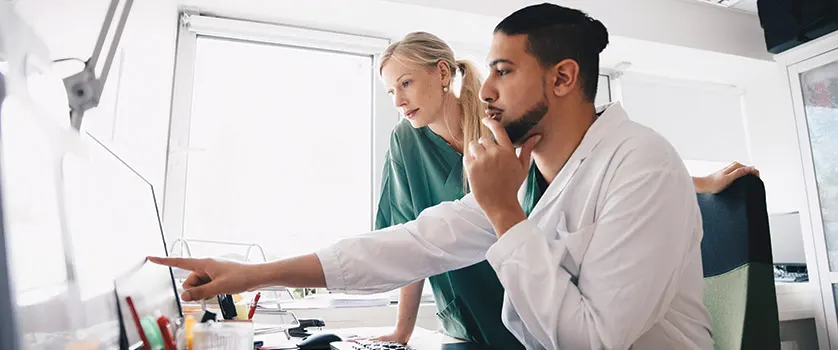 Background
With 1000+ brands in 80+ countries, this global research-driven homoeopathy company discovers, develops, manufactures, and markets homoeopathic medicines for doctors to address unmet medical needs.
Challenges
The client was looking for a partner to manage the sales of some of their low-involvement products in predefined market segments through a contractual sales force reporting to 63 Territory Business Managers (TBM). They needed a reliable vendor who could carry their sales targets and maintain their brand image in the market while they focus on high-value engagements and product launches.

Following were the key challenges:
Launching a new product in India in Tier 1 cities.
Sourcing and retaining good talent.
Managing compliance.
Pre-existing unethical practices.
Agile and flexible workforce.
Lack of ownership and accountability.
Performance management.
The Solution
Designed a highly scalable sales engine with a blend of contractual sales staff and technology.
Crafted a performance matrix to measure daily, weekly, and monthly sales achievement.
Introduced a reward and recognition programme.
Assessed project momentum through performance reviews and reports.
Maintained transparency in all communication channels to build trust and establish rapport between ManpowerGroup and the client.
The Results
Mobilized an experienced and agile sales force to enhance brand experience.
A systematic reporting mechanism ensured complete focus on quantitative and qualitative sales numbers.
Critical examination of the process prevented revenue leakage.
Eliminated unethical practices in the system.
Integrated crucial sales survey tools into the sales engine for superior insights.
Established a unique channel strategy, creating a porous network for distribution.
Penetrated major Indian markets in consultation with expert physicians.
Revolutionised business processes, resulting in an increased net turnover. (July 2017 - June 2018.)
Accelerated business expansion plans to incorporate more markets in the coming year.