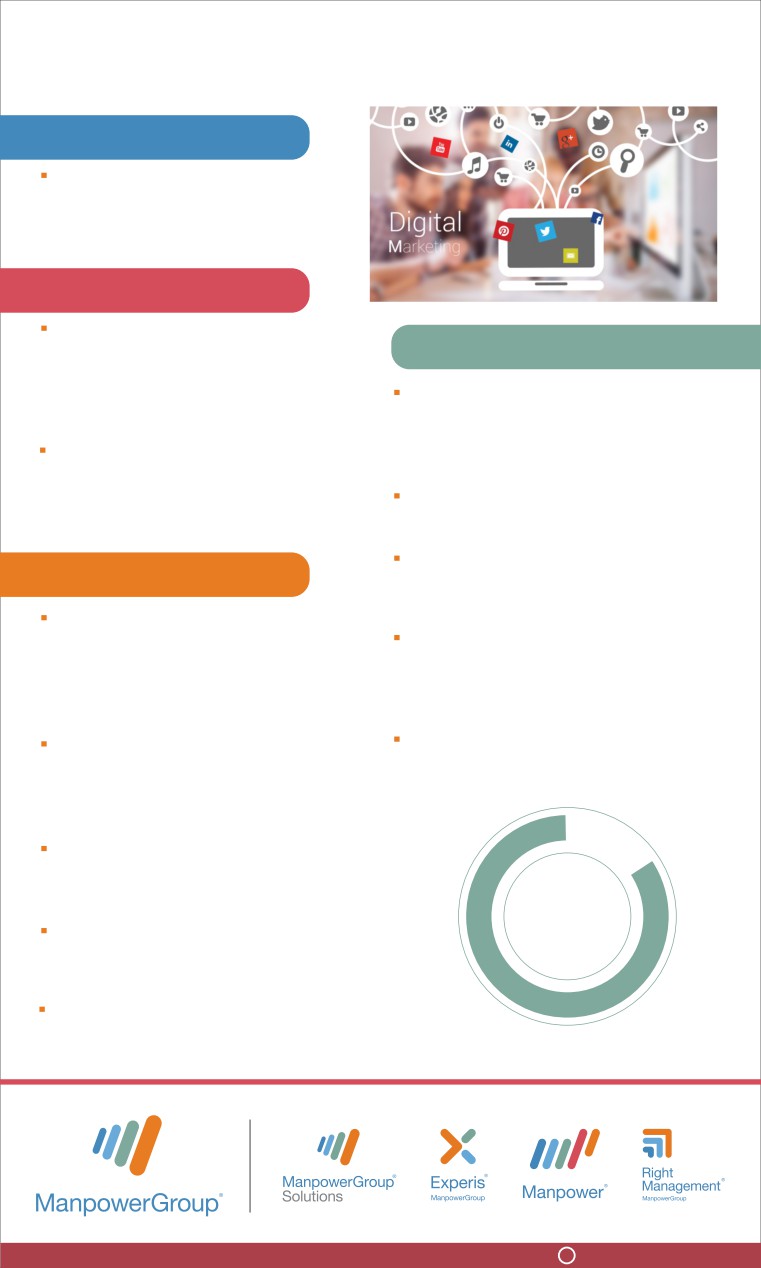 We got them started in India
US based Digital Marketing
Client had a business challenge with a
huge demand for IT talent, majorly
developers and project managers.
Project time lines and hiring goals for
A compressed hiring time line added to
Customer were exceeded. Time spent
on recruitment and selection process
Another major challenge faced by the
was reduced dramatically.
client was setting up operations in India
as well as recruiting the right talent
Quick turnaround time as fast as 30
415 placements in the 1st year. 107
manager level positions were closed.
No. of skill sets covered: 18
ManpowerGroup RPO was engaged in a
3 year end to end RPO for 3000 hires in
The company was able to setup
India. A dedicated team of recruitment
operations within the stipulated time
specialists were assigned to develop
frame along with the right talent that
fit their organisational values.
Offer to joining ratio of candidate as
Market scoping and compensation
surveys to provide market insights on
divers roles and their talent pool
Video interview technology to seamlessly
conduct interviews in India for the client
Completely equipped make-shift center
within MPG premises for initial 3 months
to facilitate on ground interviews
Periodic reviews with dashboards to
track and monitor progress of recruitment
84% offer to joining ratio.
& on-boarding of candidates .