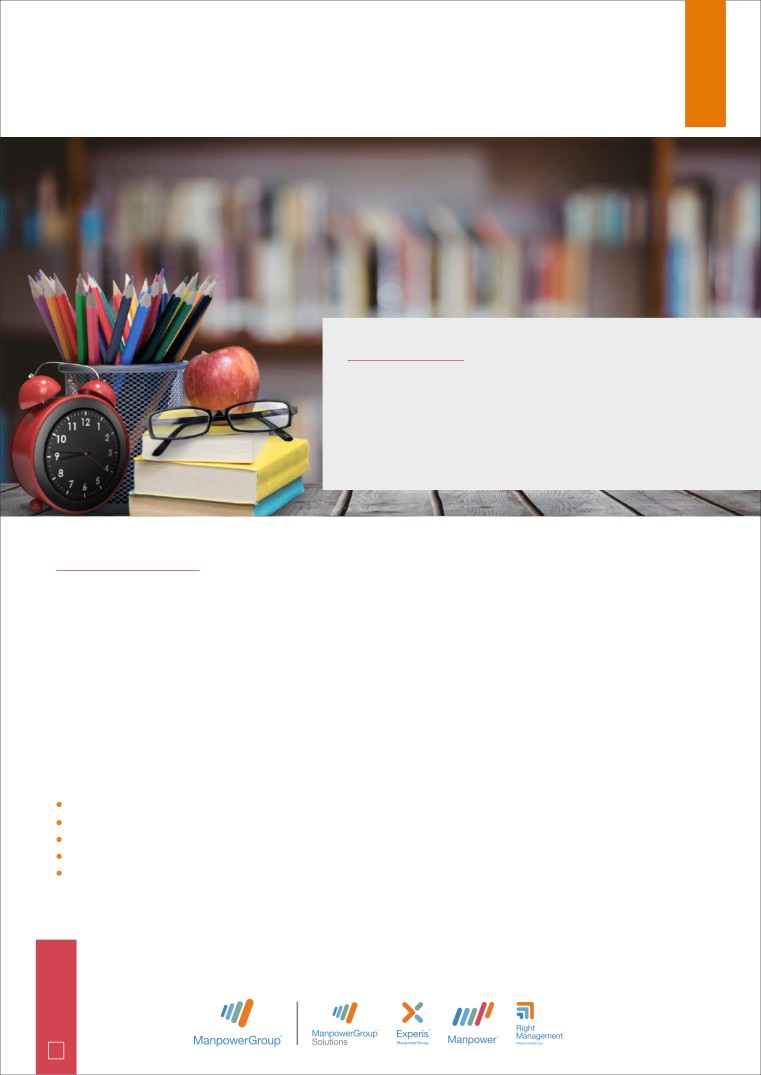 Robust ramp up makes inroads to success!
The Client provides online tutoring solutions using a real-time
virtual learning environment named WAVE (Whiteboard Audio
Video Environment), a technology that is built in-house. They
cater to 6th grade to 12th grade students and prepares them
for school boards, competitive examinations and has co-
curricular courses as well.
Being a start-up, the client required an agile and pro cient recruitment partner that was well versed with the
recruitment scenario across sectors and functions, had proven track record of quick turnaround and was
capable of ful lling their requirement for quick ramp up based on their growth strategy.
In spite of having suf cient funds, this education start-up was facing challenges to get the right talent on-
boarded. They were struggling to ll positions in permanent roles across departments. Some of the pro les
they required to on-board immediately were IIT-JEE Teachers, Academic Counsellor, IT Professionals with
UI/UX designing skills, Marketing Professionals, Business Development Managers, On-boarding Executives,
and support function roles for Human Resources, Legal, and Finance & Accounting.
Challenges of the project included:
Lack of a centralised recruitment team
Absence of standardization of internal processes
High dependency on multiple external vendors
Talent Acquisition team was not staffed suf ciently to manage high volumes of hiring needs
Tight timeline to scope, plan and implement the Recruitment Process Outsourcing strategy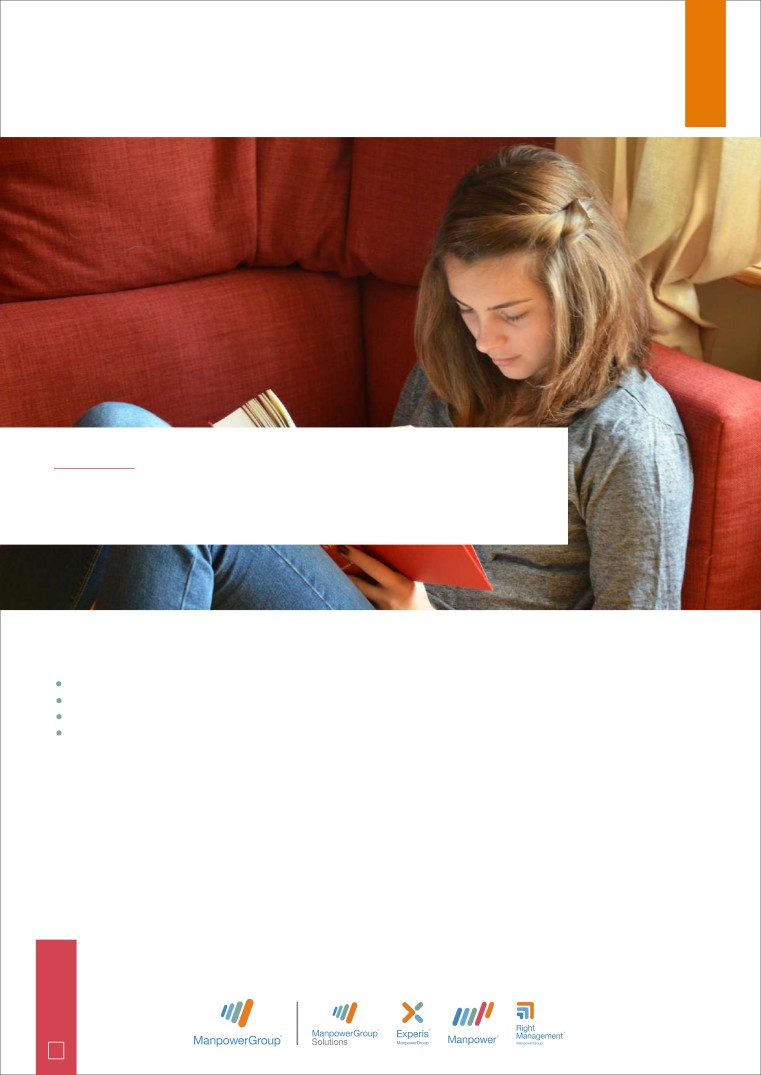 Robust ramp up makes inroads to success!
ManpowerGroup RPO team set up an onsite team (implants as they are
commonly known) at the client's office to take control of the entire
The on-site recruitment team handled the volume hiring and provided value for money by cutting down the
cost and dependency on vendors.Highlights of this RPO engagement consisted of:
Carefully designing and implementing onsite recruitment team
Instilling agility in the process, which was much needed
Reducing the cost for external agencies (vendors)
Improving employer brand positioning of Vedantu in the social media
The ManpowerGroup RPO team executed the end-to-end recruitment process - scouting for the right t,
positioning client's brand to the candidates, conducting initial interviews, managing shortlisted pro les,
and managing their induction in the Organization. They established a regular reporting mechanism
maintaining transparency along with a remedial approach towards roadblocks. This approach helped both
the teams to achieve their goals.
Therefore, a fool-proof agile hiring solution was seamlessly integrated and implemented effectively into
the client's existing system.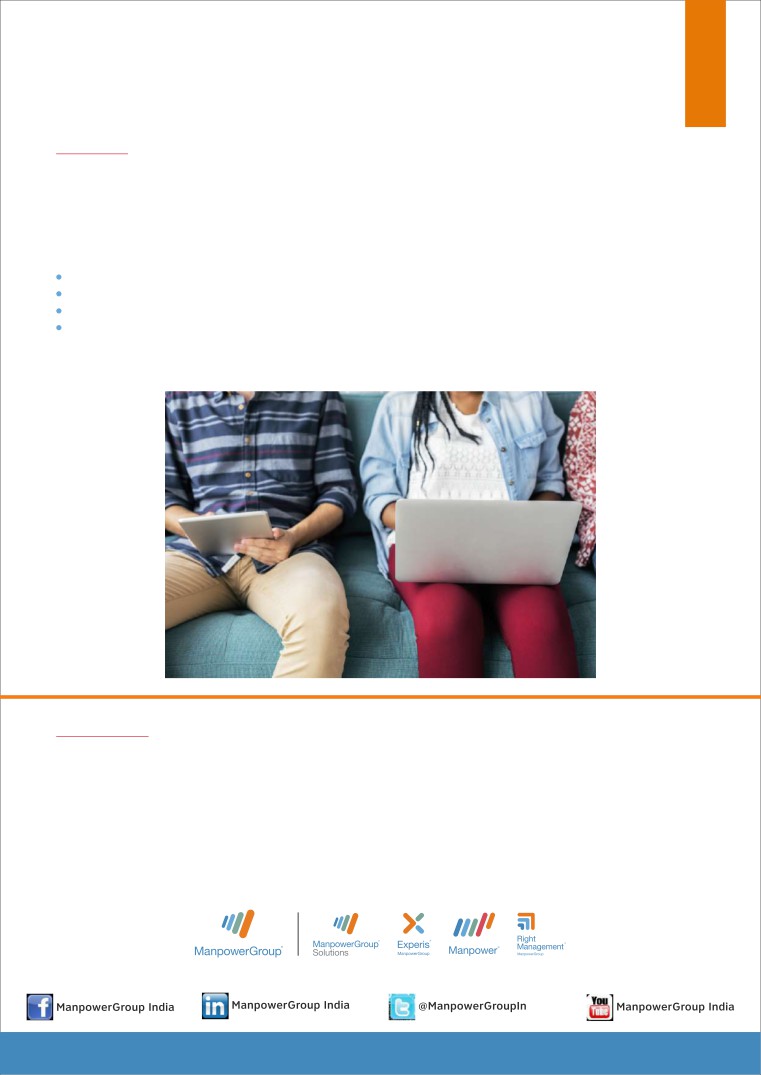 Qualified professionals hired. Employer brand enhanced. Robust Process Implemented.
ManpowerGroup team proficiently completed the assignment way before the timeline.
Client was wowed with the prompt and agile approach of ManpowerGroup RPO team. The staff
augmentation support provided by ManpowerGroup helped them in multiple ways:
Closed positions in all the departments with qualified professionals, in time and within budget
A centralized recruitment team was established.
Cost and dependency on external agencies was reduced by 40%-45%
Brand positioning of the client was enhanced.
We are happy that they are extending our partnership for their other verticals as well.
Established in the year 1997, ManpowerGroup® India has built a niche by providing innovative workforce solutions
customized to the client requirements. Spread across 19 regions in the country working with over 550 clients,
ManpowerGroup has developed expertise across segments catering to basic requirements of workforce recruitment
as well as complex client needs of developing and implementing Workforce Strategy. We assist clients with building,
engaging and retaining their Workforce ensuring delivery of productivity and Returns on Investments. With the help of
technology and automation backed by human touch, we cater to over 60,000 Associates maintaining statutory
compliance and timely payouts.
For any enquiries, write to us at [email protected] or call us on 1800 120 120 000 (Toll Free)