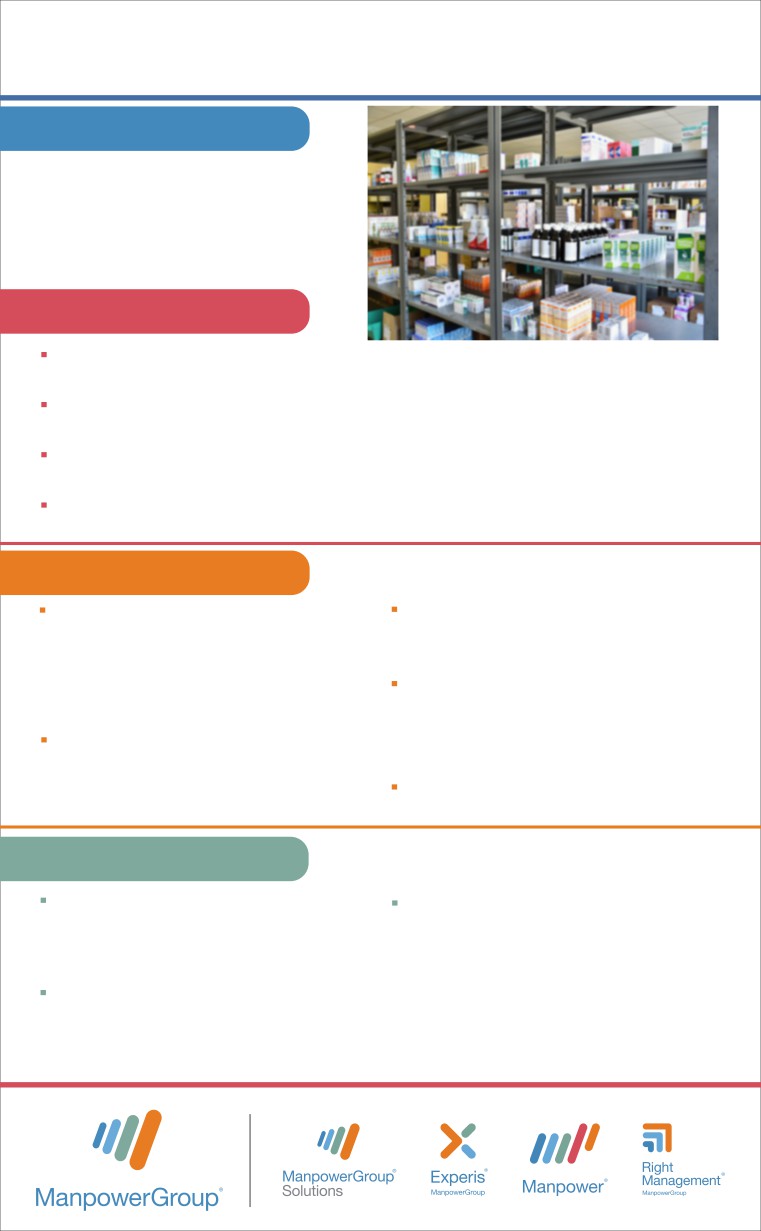 An Indian MNC pharma leader (OTC)
surpassed its sales target & expanded its territory
A Indian pharmaceutical company
based in Mumbai with its presence
for more than 50 years. Amongst the
largest pharmaceutical companies
by both market cap and sales.
Client were looking to engage a partner to manage sales ops of matured brand
portfolio in a Contract Sales Outsourcing model.
Many products in the company's matured brand portfolio were brought under the
NPPA DPCO list & We have promoted single brand in Gastro segment.
There was a need to rethink the sales strategy for one of the oldest brand to reach
tire 2 & tire 3 locations Pan India. Promoting Only one Brand.
The cost of the internal team managing this portfolio was quite high and increasing
ManpowerGroup proposed a Talent
A team was formed for managing the
Based Outsourcing model with a
P&L, intended to be less costly and
dedicated team structure managing
sales. Following deliverables were
We reduced the cost of the Field Force
part of the proposed model:
by engaging resources from OTC / FMCG
background and training them as the
An end-to-end managed through sales
portfolio was OTX inclined.
People Process Technology integration
with experience in scalability of
Progress checks, governance and tracking
of field sales teams enabled by technology.
Team covered all Tire 2 & Tire 3 locations
Aiming to touch 100 crs mark year on year
–Meeting 68000 retailors Pan India in key
The team with 162 Sales Officers / Area
Business Managers-Pan India crossed
INR 66 crs of sales in a year was for only