Maneuvering your career shift- the ultimate guide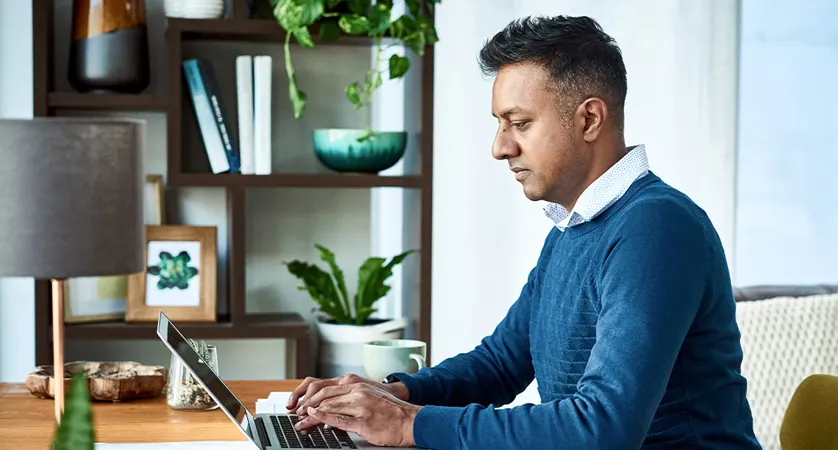 "We didn't do anything wrong, but somehow we lost" as quoted by Nokia's CEO.

A reputable company that did nothing wrong in its industry, but the world changed too quickly and its rivals were too strong. They failed to learn and adapt. They lost the chance to succeed, grow, make money, and survive. You will be eliminated from the competition if you don't embrace change. It's integral to step out of mundanity and make shifts to recourse your career path. Trends, AI, innovations, and developments are floating like a big balloon that will encapsulate everything.

Maneuvering a career shift is like baking a cake- you have to work on each layer and be patient. In this guide, let us explore every step of the transition
Self-Reflection and Assessment
The preliminary step of self-reflection and assessment steers us in the direction of our aspirations, values, and strengths. The "why" of your "what" sustains the journey and hence analyze it before you choose.
Research Career Options
You need to research different avenues and career paths. Do not stagnate or develop a comfort zone. Instead, always be on the lookout for alternatives and possibilities. You can gain information from various online resources, interviews, and videos.
Build a Personal Brand
Learn to identify what makes you stand out from others in your field or industry, and how you can add value to your target audience or customers. For example, you may have a unique combination of skills, experiences, passions, or achievements that differentiate you from your competitors.

Develop and maintain an online presence that showcases your brand and connects with your audience. For example, you may use social media platforms such as LinkedIn, Twitter, Instagram, or Facebook to share your insights, opinions, projects, or achievements. You may also use professional platforms such as blogs, podcasts, websites, or portfolios to demonstrate your expertise and credibility.
Network to Build Relationships
You can use your existing contacts to expand your network by meeting new people who share your interests, goals, or values. For example, you may leverage your alumni network, your former colleagues, or your friends' referrals to connect with potential employers, mentors, or partners.

You can attend industry events, conferences, and meetups where you can learn from experts, exchange ideas and showcase your skills. For example, you may attend a TEDx event, a hackathon, or a book club to network with people who are passionate about your field or topic.

You can develop and nurture professional relationships by following up, providing value, and maintaining trust. For example, you may send a thank-you note, share relevant resources, or offer help to someone you met at a networking event. You may also use social media platforms such as LinkedIn, Twitter, or Instagram to stay in touch and engage with your network.
Acquire New Skills and Knowledge
You should check which additional skills you need to acquire your dream job and identify gaps and areas of improvement. You can sign up for courses or programs to upgrade your skills and knowledge. Have an eagle's eye to spot the chances to use your skills and knowledge in real situations. You should also get feedback and advice from experts or mentors who can help you do better. For example, you may join a project, an internship, volunteer work, or a simulation.
Create a Strategic Action Plan
Set your goals and objectives which have specific and measurable time-defined outcomes. It should align with your vision, mission, and values, and be realistic and attainable. You can use the SMART framework to set your goals and objectives: Specific, Measurable, Achievable, Relevant, and Time-bound.

Develop your strategies and action plans. These are the steps you will take to achieve your goals and objectives. They should specify the resources, responsibilities, timelines, and indicators of success for each action. You should also consider the risks and assumptions involved in your strategies and how to mitigate or address them. Monitor and evaluate your progress. This involves tracking and measuring your performance against your goals and objectives, and adjusting your strategies and action plans as needed.
Managing the Transition
This is a crucial phase and you must develop a financial plan for the career shift that takes into account your income, expenses, savings, and investments. Practically, consideration of these factors is important as you cannot make a transition on any whimsical errand. You should also consider how long it will take you to find a new job, how much you will earn, and what benefits you will receive. You can explore part-time, freelance, or internship opportunities that can help you gain experience, skills, and contacts in your new field. This could help you financially as well.

Prepare yourself for dealing with potential challenges and setbacks that may arise during your career transition, such as rejection, stress, or uncertainty. The emotional and psychological impact of changing your identity and role can be dealt with by seeking support from friends, family, or mentors, practicing positive self-talk, or celebrating your achievements.
Leverage Transferable Skills and Experience
Andy Weir transitioned from a Software Engineer to writing Science Fiction Novels. He could leverage his knowledge of engineering to write the technical details of the novel and be innovative with the possibilities of sci-fi. You need to have a holistic approach and showcase relevant achievements and experience related to that field or draw some commonality that would help you in the new career.

Your resume and cover letter should be specific to job and employer's requirements. In your resume and cover letter, emphasize your transferable skills. You can use a skills-based or functional format, which highlights your skills and abilities over your chronological work history.
Embrace Continuous Learning and Growth
Michael Jordon went from being a basketball player to a baseball player to a businessman. This teaches us the value of having a positive attitude toward learning new skills and improving existing ones, and being open to change and innovation in the workplace. The transition allowed him to continue his career rather than terminate after reaching its peak. You need to seek constructive feedback from others and reflect on your self-performance and actions. Identify your strengths and areas for improvement. You seek various professional development opportunities, such as training courses, mentoring programs, or online resources, to enhance your knowledge and competencies.
Build a Support System
A good circle of supportive people will help you to cope with setbacks. They can also provide valuable insights. You can join peer-to-peer support groups and communities. For additional support during the reflection process or at any point during your career transition, consider working with a career coach.
Conclusion
You have the power and potential to create a fulfilling career that matches your values, interests, and strengths. Take proactive steps to make the career shift happen. Remember that you are not alone in this journey; you have many resources and people who can help you. You need to reach out and step out of the mundane box and success will be yours. If you're transitioning or looking for an opportunity, please feel free to contact us at [email protected].