Leadership Development Programs in India: Role of HR
Tuesday, December 25, 2018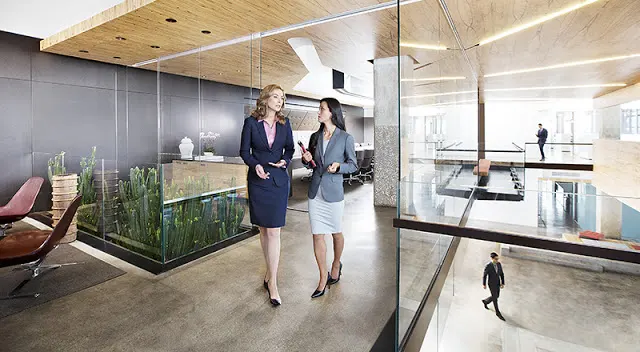 The current world of work has seen a radical change due to the proliferation of Social Media. Millennials put a lot of importance on employer's Brand in terms of the Organization and the people leading it while making career decisions. With social media and various electronic platforms, candidates now, have easy access to the leadership of a company. Leaders play a significant role in the brand image of any Organization and Organizations are therefore sensitive towards the Public image of the Leader since it impacts not only the candidates but all the other stakeholders associated with the company. HR has a key role to play to train the leadership on personal branding. Most of the MNC HR placement firms have a separate division to address the training needs of the corporates and one of the training module generally have Personal branding as part of the Leadership Development Program. HR should expand their relationship with the HR placement firms and engage them in leadership development programs in order to create an impactful brand experience, inside out. The reason why the HR Placement Firms can do it best is because during recruitment process they need to necessarily get inducted into the culture and values of the organization and while they do it, they understand the nervous system of the organization which makes it easier for them customize the Leadership Development Program to the Organization's need.
Leadership Development Programs: A must have for Indian Staffing Companies
HR placement, today, is not just focused on staffing, but is the cornerstone of any well-groomed employer brand among the staffing companies in India. HR functions cover a much broader ambit of tasks, especially those in the placement firms. Besides managing volumes of employment applications, interviews and documentations, they are also focusing on marketing strategies, innovative incentive and training programs, service assurance initiatives etc. Leaders play a major role in driving change, or setting the tone of the culture in any organization. And therefore, Indian staffing companies must look forward to developing leadership development programs as a priority.
Leadership Development Programs will benefit HR Placement firms
The leadership in the staffing companies in India tend to spend more time streamlining routine operations. Therefore, strategizing the approach towards handling day to day deliverables across a vast array of functions, locations, practices etc. will help leaders or potential leaders free up their valuable time and participate in creating and nurturing a better brand. Leadership skills, when fostered with situational awareness can create an impact on the organization both internally and externally. The must to have elements in the today's leaders which a fresher joining that company or a professional (while applying job) will look for can be many. Some of them are listed below: 1. Nurture and leverage situational awareness, self-awareness and core values while prioritizing 2. Cultivate strategic and diverse channels while leading disruption of the 'old' systems 3. Innovate ways to get buy ins from the stakeholders, internal and external so that the new ideas are fed in the system smoothly Leadership Development Programs should not be confined in a classroom training as it is a process that will go on with the evolving job market as more and more skilled workers are choosing the way they want to work – part time, temporary, freelance, contingent or contract. The way leaders in most of the staffing companies in India